Twitter feed
Great news - the Carnegie award has been extended to September/October! So readers who were issued with the Carnegie titles before the school closed have even more time to enjoy the books! Mrs Bell.
What can you do to support the NHS? Please stay at home! What can we do as a school...We can donate all our goggles/safety glasses from DT and Science to help keep people safe. So, that's what we've done. THANKYOU TO ALL THOSE PEOPLE ON THE FRONTLINE 😊 #nhsvolunteers
This page is intended to provide you with support and resources to help you learn about online safety at home with your child. https://t.co/gFqIwZAOQF
Twitter feed video.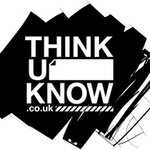 Current whole school attendance 96% #everydaycounts
𝗦𝗨𝗡𝗙𝗟𝗢𝗪𝗘𝗥𝗦🌻! Absolutely give these a go at home! They are super happy flowers & create a great deal of positive energy as seen @RHS_Allotment & @Neatherd's #school #allotments last year. Find out how to grow these awesome flowers🌻@RHSSchools: https://t.co/fhCad9KOHC.