Twitter feed
YR11 GCSE food students, silently cooking, working to their exact plans and meticulous timings. Mature, independent, confident work. We're very proud of them. @Food_LSHS #LshsExcellence
Twitter feed video.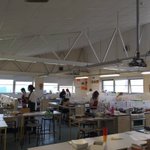 Video footage of atoms bonding! Never achieved before. https://t.co/V03joKeRVP
Year 5 have had a great Forest School session at Kenninghall !
IMPORTANT MESSAGE REGARDING ABSENCES - Please use our absence email ' absence@nwhs.uk ' if your child is unwell. Our absence phone line is currently not working. Thank you.
Welcome back to the new year. Lots of happy and engaged pupils in school this morning!
Great to see @Neatherd in the footage, beginning and towards end , looking forward to bringing the magic again 2020 #HarryPotter